High Quality CAS NO. 616-91-1 N-Acetyl-L-Cysteine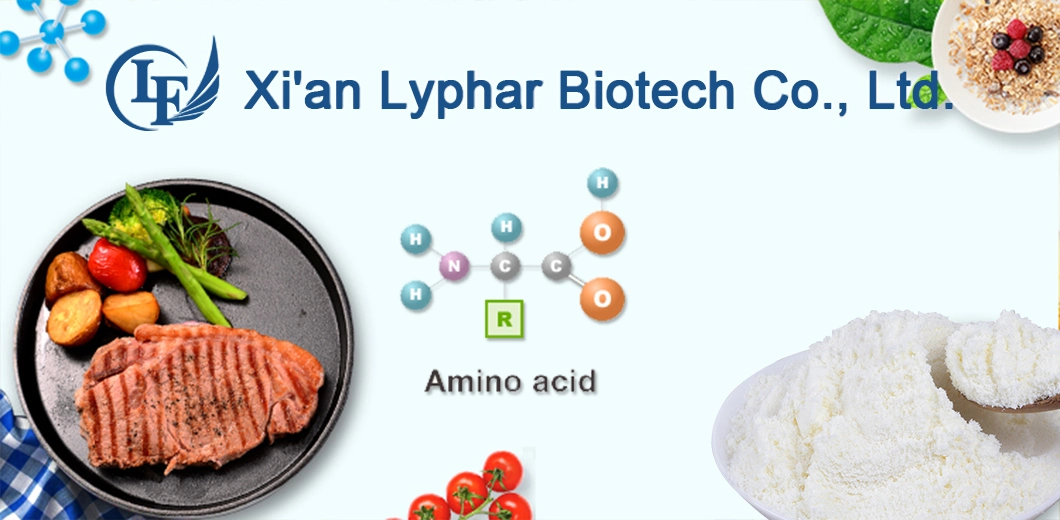 | | | | |
| --- | --- | --- | --- |
| Product Name | N-Acetyl Cysteine | EINECS | 210-498-3 |
| CAS No. | 616-91-1 | Appearance | White Crystalline Powder |
| Molecular Weight | 163.21 | Formula | C5H9NO3S |
N-Acetyl Cysteine is made of L-cysteine. L-cysteine can be supplied with high quality and best price. N-Acetyl Cysteine is an amino acid, can be transformed from the body of methionine, cystine can be transformed with each other.
| | |
| --- | --- |
| Product name | CAS |
| L-Cysteine | 52-90-4 |
| D-Cysteine | 921-01-7 |
| DL-Cysteine | 3374-22-9 |
| N-acetyl-L-Cysteine | 616-91-1 |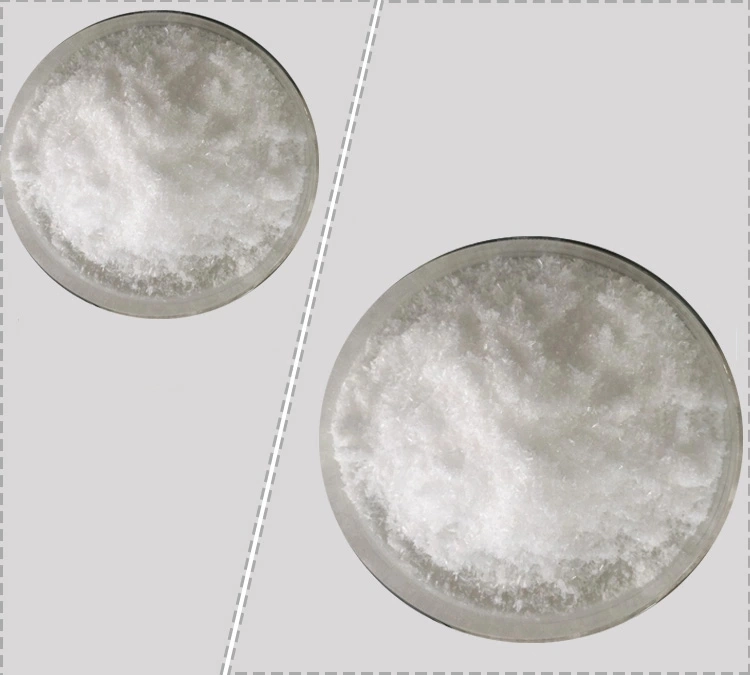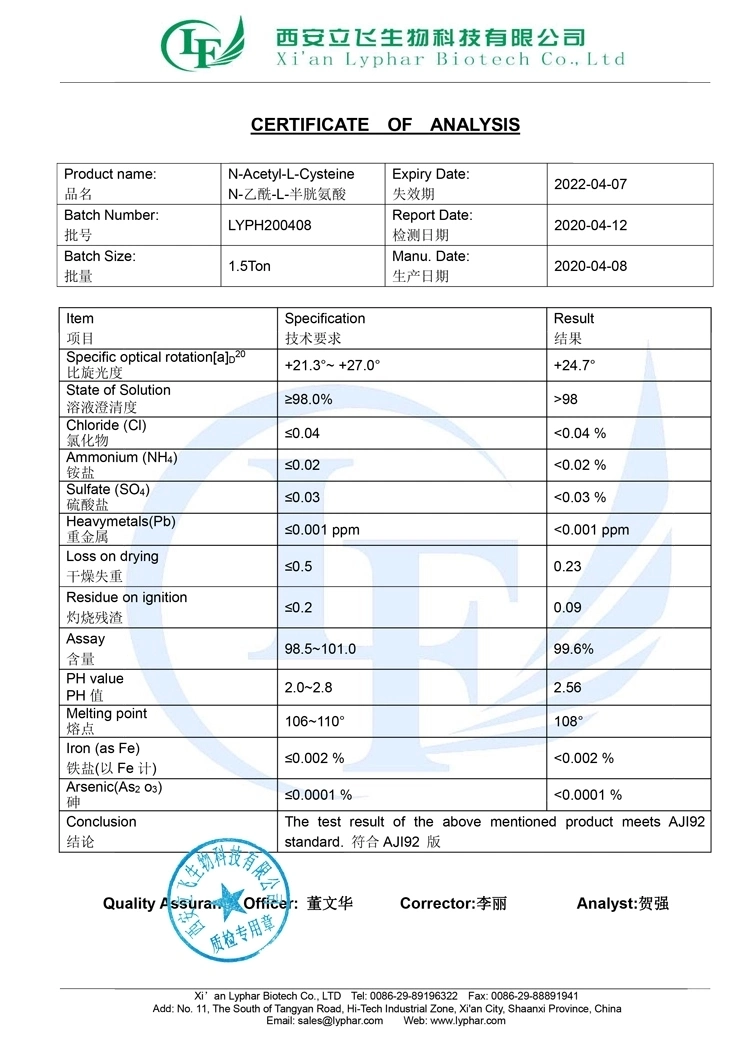 Due to a lack of supporting research, it's too soon to recommend N-acetylcysteine for any condition. Although N-acetylcysteine may offer certain health benefits, self-treating a chronic health problem with N-acetylcysteine supplements may have serious health consequences. If you're considering taking N-acetylcysteine, talk to your doctor before starting your supplement regimen.
dependence
A recent study by Gray and colleagues investigated the use of NAC (2400 mg/d) in an open-label study of 24 dependent users who reported an interest in reducing their use. Following treatment, users reported reductions in days/week of use and "number of hits. In addition to overall use, reductions in reported compulsivity, emotionality and purposefulness regarding marijuana use (measured with the Marijuana Craving Questionnaire) were reported, reflecting an improvement in 3 of the 4 domains of the scale.




1. N-acetyl Cysteine has an effective detoxification.

2. N-acetyl Cysteine can effectively prevent and treat radiation injury.

3. N-acetyl Cysteine can remove the skin melanin itself, change the nature of the skin itself, the skin becomes natural whitening. It is a kind of ideal natural whitening cosmetics.

4. N-acetyl Cysteine can improve the symptoms of inflammation and skin allergies.

5. N-acetyl Cysteine on horny skin disease is also effective hypertrophy.

6. N-acetyl Cysteine has a function to prevent biological aging.