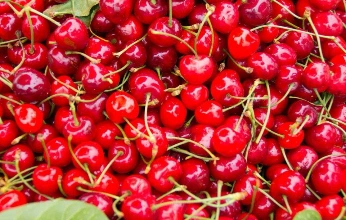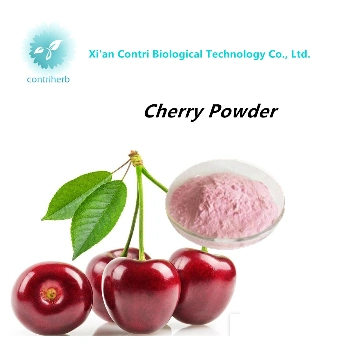 Brief Introduction
Cherry juice powder is made from fresh cherry (cerasus pseudocerasus (lindl.) g. don) with advanced techonlogy. Cherry powder is a high nutritional value of tropical fruit powder, rich in vitamin C, can be up to 1500 content of Vc-4600 mg / 100 g, except Vc, cherry juice powder contains vitamin A, B clan, iron, calcium,etc.
Product Description
Product Name: Cherry Powder
Place of Origin: China
Latin Name: Cerasus pseudocerasus (lindl.) G. Don
Part Used: Fruit
Drying Method: Freeze drying/spray drying
Appearance: Loose powder, no lumps, no visible impurities.
Color: Pale red
Odour: With natural fresh cherry flavor
Dilution: Easily disposited in wet condition, well dispersed and diluted.
Moisture: ≤5%
Solubility: ≥95%
Microbial Counts: ≤1000
Yeast & Mold: ≤50
E.Coli.: Negative
Salmonella: Negative
Application
Used in beverage industry.
Used in foods,dessert,ice cream,cake,cookie,candy,seasoning,etc.
Used in health products.